Lavvo Series
Is it possible to combine low weight and at the same time be large enough to accommodate 6 people + a stove? It goes well if your name is NORTENT
Say hello to the LAVVO series.

It's the best of both worlds. Low enough weight and packing volume to take in the backpack on a multi-day mountain trip, while the tent is one of the most robust that can be brought up.

Some are of the opinion that it is the best on the market today. We can only agree.
Short information
Lavvo is available in different sizes 4 -> 6 people.

In addition, you can choose the canvas material according to your specific needs.

Silnylon (Arctic),
Silnylon Robic (Extreme)
PC (Polyester Cotton)

4 - Seasonal tent
Fireproof chimney bypass
Double doors / openings
3 ventilation openings
 7000 series Aluminum bar
Dyneema reinforcements at exposed points
Free from fluorocarbons
Conditions
Every trip is unique, no two are the same. Therefore, it is good to be able to adapt your tent to the different conditions. Sometimes it's cold, sometimes it's dry, sometimes it's hot, and sometimes it's wet. With an option to choose whether you want an inner tent for protection against mosquitoes or a floor for protection against wet ground. A stove for heat or just a completely open floor to make maximum use of the surface. Yes, you decide.
Because no time is like the other.
Various forms of teepees are used around the world and have been for many centuries, on the American plains, in the Sami culture and in many other places.
A perfect tipi should be completely round without "corners", this means that the wind is guided around the canvas instead of being stuck to it. Therefore, NORTENTS lavvo is incredibly wind-resistant.
Silnylon Vs PC
What is the difference in Sil nylon and Polycotton ?
Sil nylon has several advantages, silnylon is an incredible material in relation to strength, weight and durability. Another advantage of Sil nylon is that the material is very flexible, instead of pulling apart and matting out dull fibers it flexes Sil nylon and pulls back together. Quite similar to a rubber band, this means that silnylon tents often have a very long durability.
Polycotton has the advantage that there will be no or non-existent condensation build-up. The mixture of Polyester cotton allows the weight to be kept down. In combination with the density of the canvas material and the cotton's ability to swell when soaked, the tent becomes completely waterproof without the need for surface treatment. But it will never be so tight that the water vapors (condensation) cannot be released through the cloth.
However, these differ in weight. PC is about double the weight compared to Sil nylon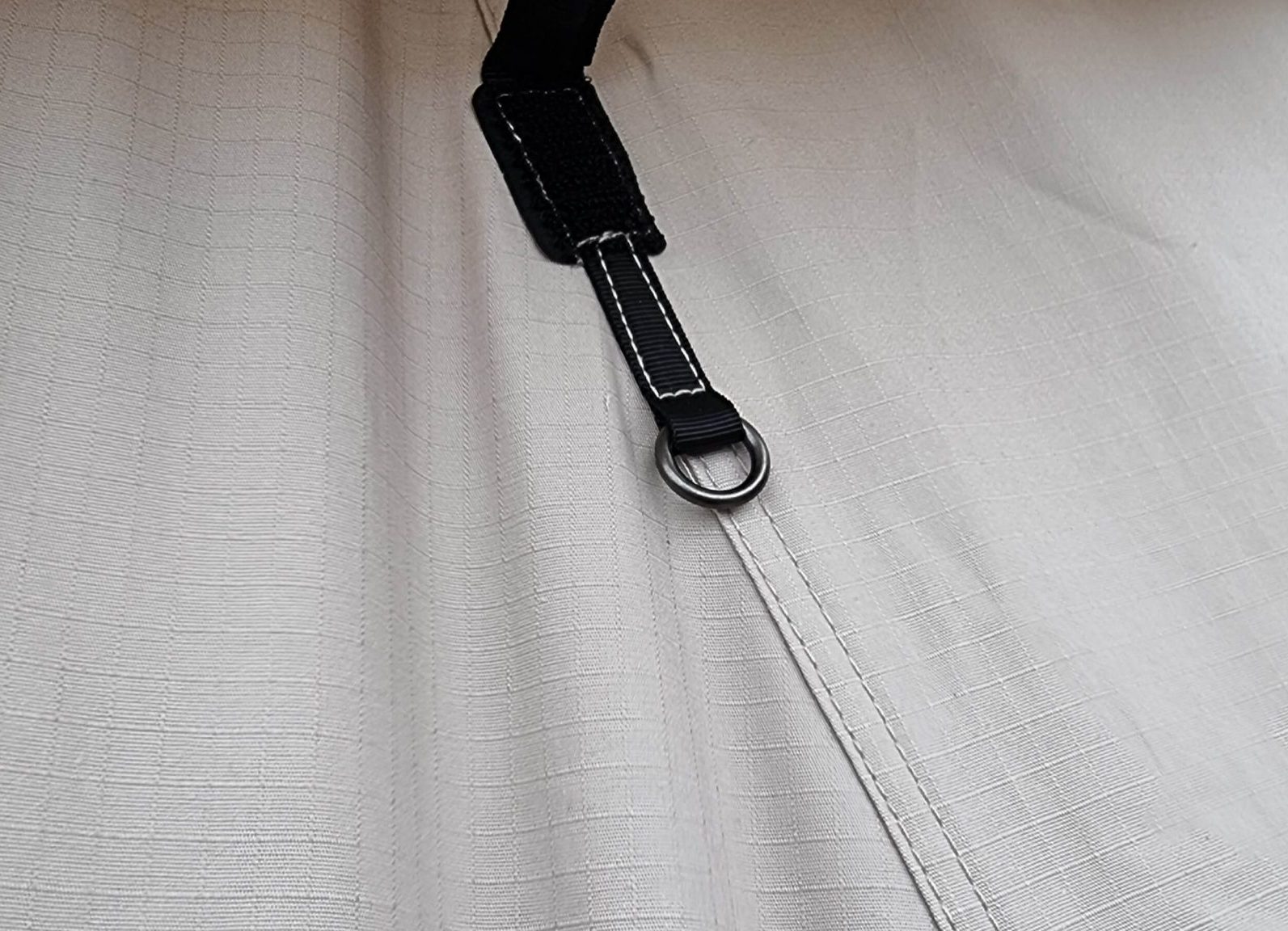 Adaptation
Being able to adapt their tents to different needs has always been an important point for NORTENT. Therefore, there are various accessories to buy as needed.
The well-thought-out details, e.g. leaving 1/3 open floor space with inner tent/floor makes organizing packing easy, with double doors and the option to store packing behind the inner tent increases safety in the tent when using a stove.
Accessories / Details
TARP to create a forecourt
Used inner tent, floor or completely open floor
The doors can be adjusted according to different needs
Ventilation openings can be closed/opened from the inside
Choose from the easy ones sil nylon the outer fabrics or the breathable PC the outer fabric
Instructional videos
Store
Inner tent - Lavvo
Floor - Lavvo
Stoves - Lavvo
Accessories - Lavvo